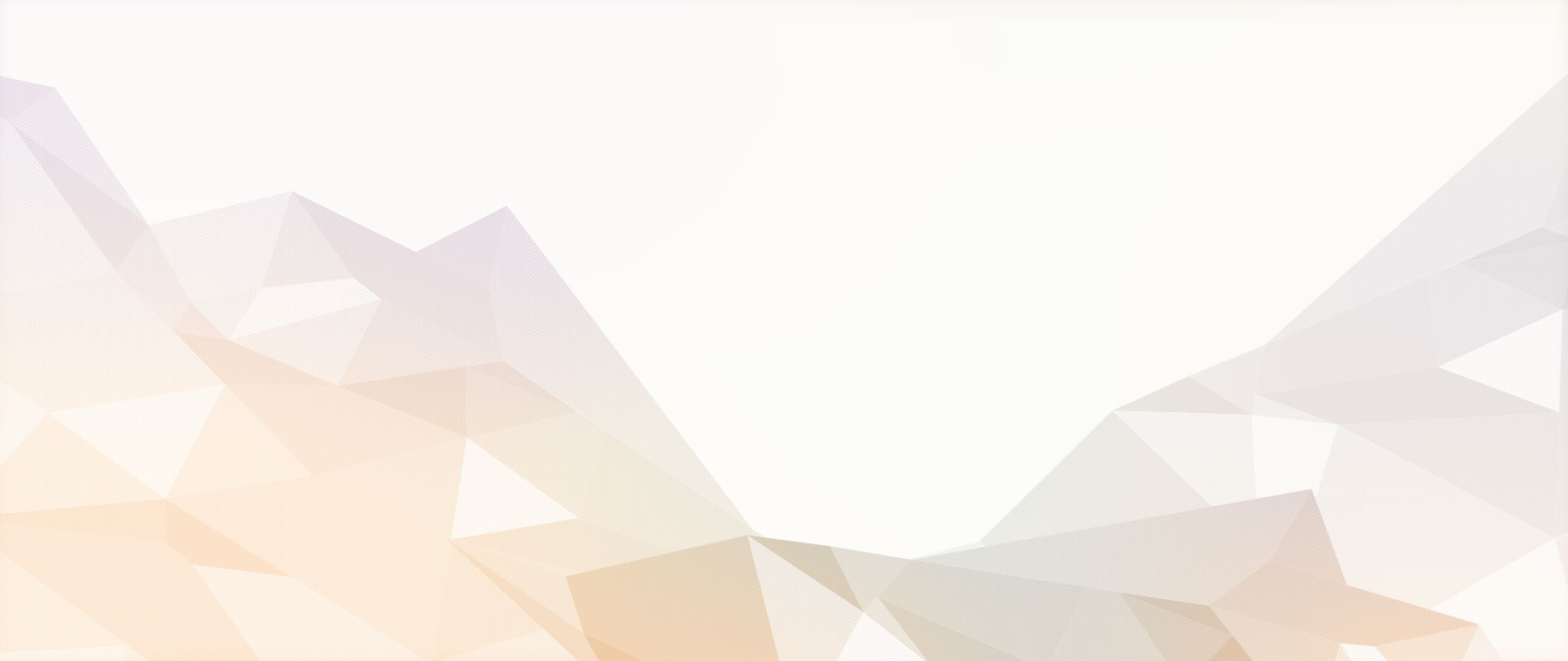 Live Action
Women of Achievement Awards Video 2023
YWCA Columbus
Each year the YWCA Columbus honors outstanding women in the community for their social justice achievements. Spacejunk partnered with the YWCA to bring its mission statement to life: eliminate racism and empower women. We wanted to feature real women with stories about how the YWCA has affected their lives. The result was a truly inspiring piece that shows how resilient women can be when faced with adversity. 
Live Action
Today's Family
Nationwide
Nationwide wanted us to get inside the head of financial professionals - to articulate the challenges they go through when working with today's families. In order to promote the insurance and financial service carrier's suite of tools and services they provide them, we needed to show that we understood their needs. This is the story we crafted. 
3D Animation
Character Design
CenterPoint Energy
Love Advertising
Working with Love Advertising on their bright, fun, and energetic Centerpoint Energy campaign was a great opportunity. Collaborating closely with the client, we focused on developing a set of characters that could support multiple spots through their unique chemistry and personalities.
2D Animation
Broadcast
Live Action
On Our Sleeves
Nationwide Children's Hospital
This was a campaign we were very proud to be a part of. As many of us are parents ourselves, children's mental health was something we take very seriously. We had a wonderful experience working with the team at Nationwide Children's Hospital on this and we were happy to see this series of spots win a number of awards as well.
Live Action
Future Laura
Lower.com
What if your future self had a conversation with your current self? That was the premise behind this series of pre-roll ads we made for Lower.com. Each spot covers a different aspect of how Lower.com can help its users become homeowners. Soon after we made these they bought the naming rights to a $300 million dollar soccer stadium. We're not saying that was because of us but...you know...
Live Action
Go1
Olive
This one was a logistical challenge but we're so pleased with the results. A cinematic road trip with the Olive Go1 bus meant carefully planning the most scenic routes for both our on-the-ground camera crew and drone team. The final piece is both powerful and visually arresting.
2D Animation
Broadcast
Live Action
Sweet Loren's - Let's Be Tastebuds
The Shipyard
We loved creating every bite of this fun promo piece for Sweet Loren's. Our friends at The Shipyard tasked us with executing their vibrant, spunky, and colorful creative concept and we had a great time collaborating with their creative team. We utilized Phantom's high-speed cameras for the food footage while working with talent from all over the Midwest region for our cookie lovers. 
Broadcast
3D Animation
Vascular TV :15s
Hart / ProMedica
Fusing VFX with visually striking metaphors, this project for Hart and ProMedica really allowed us to dive in deep on some memorable creative content. Whether it was creating a leg that looked like a lit cigarette or a belly made out of a balloon being pinched with needles, this job engaged all of our senses and pushed our designers and animators to do some truly great work.
3D Animation
We Know You By Heart
Brand Innovation Group / Goshen Heart and Vascular Center
BIG was looking for a stop-motion approach to their tv concept for Goshen Heart and Vascular Center, and they needed the visuals to ladder up to their print and out of home campaign as well. Leveraging paper cutouts and origami, we decided to create everything in 3D instead of in-camera which gave us a lot more control over the final details. We explored a number of different paper textures and designs and even mimicked the frame rates and shutter speeds of typical stop motion to sell the final look.
2D Animation
Storytellers Series
Wolf's Ridge Brewing
Our friends and neighbors at Wolf's Ridge Brewing were looking for an affordable and unique way to tell some of the stories behind their most popular beers and menu-items. We developed this fun, quirky, cutout approach that is a perfect vehicle for their creative cuisine and delicious libations.
2D Animation
Broadcast
Character Design
A Bajillion Things a Kid Can Do
Peter Mayer / Louisiana Children's Museum
We were delighted to design the crazy characters and fun-filled environments for this broadcast spot for the Louisiana Children's Museum with our friends at Peter Mayer. We had a blast illustrating these characters and animating their adventures. This spot is fun to watch again and again as it's loaded with fun little details. The catchy song keeps the whole thing rolling along as well.
Live Action
Where the Bold Begin
The Modern College of Design
We love meeting young emerging artists, animators, designers, and storytellers, so it was a real joy to produce this video for The Modern. We let the student's work shine in this piece while also emphasizing all the ways the Modern readies their students for professional success. We wanted to infuse the edit with the same vibrancy and passion that we felt from the students at the Modern and felt like this piece accomplished that in spades.
Live Action
University Libraries
The Ohio State University
We're library lovers at Spacejunk, so we relished the opportunity to tell the University Libraries story for Ohio State. This video showcases their impressive mission and reach while also demonstrating success stories around affordability, faculty assistance and research.
3D Animation
Live Action
Brand Video
Argo
Argo is a revolutionary new web-based service for the immigration space that uses video conferencing to connect former US consular officers with potential Visa applicants for consulting sessions. Spacejunk was tasked with creating a piece that not only explained the functionality of the platform, but also set the tone for this exciting new brand. Our approach mixed unscripted and scripted content from two company founders with dynamic 3D and 2D animation that brought the Argo website to life. The result is one of our favorite "app videos" to date that's already proving to be a valuable sales tool for Argo with partners around the world.We could see using a similar approach for the Olive Omega video. Namely, mixing tech inspired 2D graphics with high quality live-action footage of Omega team members interacting with the AI.
3D Animation
Character Design
Wunderman
Shell App With Chase Pay
3D character animation is one of our favorite things to do at Spacejunk and this project allowed us to create some really fun characters and scenes. At heart, the project is an explainer video for a mobile app, but we tried to make it as entertaining as possible with unique characters and environments.
Live Action
Start Your Adventure
Vitamix
We've been working with our friends at Vitamix for years now and we poured everything we had into this brand story about discovery, adventure and starting over.
3D Animation
Character Design
Breakthrough
Asylum Entertainment
We were pumped to create these animated segments for Nat Geo's Breakthrough program. We wanted push a really design-forward illustraton style and fortunately our friends at Asylum gave us the creative freedom to do just that.
Live Action
Broadcast PSA
The Ohio State University
This was our second opportunity to work with Ohio State on crafting their annual broadcast campaign and we relished the opportunity to tell these stories with them. In the end, we created two :30s for broadcast and two longer cuts for the web and Ohio Stadium scoreboard play.
3D Animation
Explainer Video
Netlines
We collaborated with Netlines to craft an animated video that highlighted the features of their unique app.
Live Action
Make A Connection
Lifestyle Communities
Our friends at the Lifestyle Communities (LC) asked us to create a brand video that would build unity amongst the organization while showcasing all of the people, places and activities surrounding an LC community. We did so through a creative application of their brand elements as well as personal interviews and imagery that highlighted the LC lifestyle.
Live Action
Scoreboard Graphics
Cleveland Indians
With (at the time) the biggest MLB scoreboard being installed in their stadium, the Cleveland Indians approached us to completely overhaul the design and animation of their in-stadium program.
Live Action
Buckeye Summit: Food Insecurity
The Ohio State University
Ohio State needed a video to kick off their annual Buckeye Summit. It was our task to take on the topic of food insecurity in a relatively short format and convince those in attendance to take action to make a difference.
Live Action
Safelite
Safelite
Safelite approached us to concept and develop a spot that pushed their creative boundaries and experimented with new techniques. The final concept direction involved a complex 360° "bullet-time" shoot, talent, and full CG environments created in post-production.
3D Animation
Pre-Roll Campaign
Huntington Bank
We were really excited to work with Huntington Bank on a series of short animations to add to their existing campaign.
Live Action
Live Justice
Justice
Our friends at Justice asked us to tell the Live Justice story by reflecting upon Justice's brand philosophy. We wanted the video to feel authentic and allow each girl to speak from the heart about her own frustrations, hopes and dreams.
Live Action
Brand Video
Kichler
This video is all about the light. And creating a piece that featured beautiful lighting so heavily was both a challenge and an amazing opportunity.
3D Animation
Character Design
Georgia Aquarium
Ames Scullin O'Haire
Partnering with Atlanta-based agency Ames Scullin O'Haire, we directed and animated a broadcast commercial and web video featuring a family of 3D animated penguins that have become mascots for the aquarium.
3D Animation
Krazy Glue - Krazy Big Fix
SBC Advertising
We collaborated with our friends at SBC Advertising on this fun broadcast spot for Krazy Glue. Kicking off their social media campaign with an eye-popping 3D animated piece just felt right. Along the way, we knocked the nose off George Washington (He had it comin'!), broke off a robot's arm and, generally, had a lot of fun gluing them all back together again.
3D Animation
Character Design
Magic: The Gathering - Theros
Wizards of the Coast
One of the latest and greatest projects in our continuing partnership with Wizards of Coast, this project brings to life the powerful gods that reside in the Nyx—or night sky—in the land of Theros.
3D Animation
App Promo
NetJets
NetJets, a private airline based in Columbus, recently launched a new mobile app, giving their members the ability to reserve a jet wherever and whenever. We were tasked with creating a short promo piece to show off what the app could do for their customers. The end result was a stylish 3D animation that felt as premium as calling your private jet from your smart phone. OK, almost that premium.
Live Action
Jack Daniel's Gold no. 27
Fitch
It's always a bonus for us to partner with brands we love. And at Spacejunk, we love fine whiskey! That's why we were pumped to help the good people at Fitch spread the word about Jack Daniel's Gold No. 27. The video was made for a point of sale display at the Hong Kong International Airport, and its marriage of slick table-top product shots coupled with eye–popping graphics, makes this a perennial favorite amongst the studio's artists. Though the piece plays without sound, we added a little Massive Attack here for your enjoyment.
3D Animation
Happy!
American Greetings
There are two things everybody loves: birthday cake and the Running Man dance move. In this fun animated e-card we made for American Greetings, we got to combine them! Our 3D animation team had a blast making this dance party come to life. New techniques were developed, the song "Happy" played on repeat in the studio, and highly embarrassing reference videos were recorded via webcam. We hope you enjoy watching it as much as we enjoyed making it.
Live Action
WRB Brand Video
Wolf's Ridge Brewing
We get asked to create brand videos all the time, but it's not every day that we get asked to create one for our friends and neighbors. When Wolf's Ridge Brewing moved in next door to Spacejunk, we immediately felt like we had hit the neighborhood lotto. Former abandoned warehouse turns into a craft brewery with world-class cuisine? Jackpot! We quickly became friends and collaborators with all of them and we felt tremendous responsibility to provide them with a video that was worthy of their talent and hard work.
Live Action
Choolaah Brand Video
Choolaah
When asked to collaborate with Choolaah, the new, fast-casual Indian BBQ concept out of Cleveland, we jumped at the chance. From our first visit, we were inspired by the vision and passion of Choolaah's team; they're beautiful brand, restaurant space, and food made our job easy.
3D Animation
2012 Sports Media Marketing Awards Intro
PromaxBDA
PromaxBDA asked us to create the open for their 2012 Sports Media Marketing Awards show. The concept behind the piece was to showcase the composition of sports equipment and the care and detail that goes into athletic gear.
Live Action
Repreve - It's what's in it
Whole-Brained Creative
Getting a bunch of Spacejunkies up on a freezing cold mountain in 40 MPH winds might seem arduous, but when the project is to shoot pro-snowboarder Elena Hight, it becomes considerably easier.
3D Animation
Character Design
Holiday 2016
Bath and Body Works
For these in-store videos we combined hand-built, live action environments with 3D characters to create fun, playful and oh-so-cute vignettes for Bath & Body Works. Each scene features tiny woodland creatures interacting in creative ways with BBW products. From penguins toasting marshmallows over scented candles to Bears sledding on bottles of body cream, everyone is having a blast in this one.


Back to top